CAVALLINI & CO.
Postcards, notebooks, stamps, postersand wrapping papers : leading Vintage style stationery products. Great classics in stationery.
For over 25 years Cavallini has been producing the highest quality of gift and stationery products, drawing inspiration from the Cavallini archives. From 19th century anatomical charts to mid-century travel guides, from maps to botanical plates, the collection spans hundreds of years and preserves a vast variety of both everyday ephemera and rare, iconic images. The Cavallini archives are tended by founder Brad Parberry, a collector since childhood.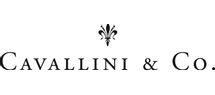 Add
News
30/05/2018 Summer Cavallini tote bag collection

We are glad to announce that our beautiful summer tote bags collection has arrived.