CIRCU
Welcome to the world of CIRCU, a world full of magic and fantasy, where your dreams turn into reality!
CIRCU's vision is focused on being part of the child's world, being present in the most ambitious, luxurious and charming decoration projects and interiors for children. Design unique, exclusive and magical furniture with an exceptional design.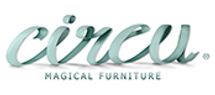 Add to selection
News
20/04/2020 Go on a magical adventure to our Virtual Tradeshow!

Feel like walking into our ocean of magic and discover all of the newest and iconic products, and enjoy a 10% discount on the selected pieces! For a more exclusive adventure, book a virtual meeting with one of our Brand Ambassadors and get a special insight into our magical products.

22/01/2020 Go on a virtual Tour to the most magical stand at MO2020

The Maison et Objet was once again a magical world where our pieces were the true pearl of the international fair. The city of lights was just the beginning of our fairytale, and the best is yet to come. For now, with just one click, experience what is like to live in a fantasy world with our VIRTUAL TOUR. https://www.circu.net/virtual-tour/maison-et-objet-paris-january-2020/

13/01/2020 Velvet Soft Colors | 2020 Kids bedroom Trends

This year is going to be velvet! As a real treat for the senses, this material combines luxury and comfort, and it's enjoying a huge revival in 2020. Velvet's a real treat for the senses because of it both looks and feels luxurious. This tactile fabric can be used everywhere, from upholstery to soft furnishings and even lighting.