DESIGN NETWORK AFRICA
DESIGN NETWORK AFRICA celebrates the vibrancy and distinctive expression of a new African identity through contemporary design.
Design Network Africa brings together 11 design companies from the African continent in a programme that supports, promotes and assists in business and product development, in industries ranging from furniture and fabrics, to ceramics, jewellery, accessories and basketry. Funded by the Danish Government, and initiated by Denmark's Centre for Culture and Development (CKU), DNA is run by Trevyn and Julian McGowan of The Guild Group in Cape Town. brings together 11 design companies from Africa.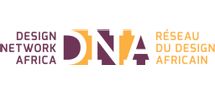 Add to selection