REVOL
REVOL, a story of humankind forgeting its destiny with the Earth.
French Manufacture family-run since 1768 A visionary interpreter of the zeitgeist, our Drôme firm within walls that bear witness to skills handed down through the generations, has for more than 250 years stood out for its strong taste for innovation, its boundless curiosity and its ability to reinvent itself. Having created a deeply meaningful table range, Revol is still daily and tirelessly pushing the boundaries of gastronomy, art and design to create the dining tables of tomorrow.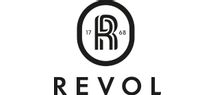 Add
News
02/06/2021 New collection: EQUINOXE Collector's Edition

Source of wonder for the strength it gives off, nature in motion inspired this new collector's edition of Equinoxe Our artisan decorators, in collaboration with the "Lab" team, have created 5 new artistically rich finishes on the approved shapes of the Equinoxe collection. They invite you into a passionate journey to the heart of matter and the elements.

15/03/2021 2021 novelties

For hedonists, demanding Chefs and design lovers, for casual tables and the most exquisite settings, REVOL keeps inspiring with more than a hundred new products in its 2021 catalog: made from 100% recycled ceramic, porcelain, tinted ceramic, glass... Contact us to receive our new brochure.

01/03/2021 No.W: first tabletop collection made from 100% recycled ceramic and glazed

Revol is revolutionising tableware and in doing so engaging fully in the imperative to make our economies sustainable for the good of the Earth. No.W is the first eco-friendly tableware collection made from 100% recycled ceramics. Produced entirely from ceramic pastes made from our waste products and from recycled enamel, No.W states for No Waste. The future of tabletop starts NOW!