BY MH - MARTIN HAUSNER, GASTRO INTERIEUR
"By MH" - the brand of bespoke furniture. We are the Czech producer of custom wooden furniture and interiors, active on the market from 1992. By MH furnishes complete interiors: kitchens, living rooms, bedrooms, or we produce solitaires.
"BY MH" furnishes complete bespoke & customized interiors: kitchens, living rooms, dining rooms, bedrooms, bathrooms, dressing rooms, halls, wine cellars or staircases, produced and installed for exact measurements. We are a manufacturer for individual project. We also produce solitaires: tables, sideboards, cabinets, beds, and others. We work only with high quality materials: from solid wood, veneer, waxes and oils, to furniture fittings and accessories. Our main advantage is own factory near Plzeň (the West Bohemia), so we our client is in direct contact with our production.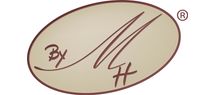 Add