SAVONNERIE MARIUS FABRE
Créée par Marius Fabre en 1900, la savonnerie familiale est spécialisée dans la fabrication de savon de Marseille et de savon noir.
Since 120 years and through four generations, our family has been trying to keep our ever threatened know-how alive : making true Marseille soap by conserving the techniques of saponification in cauldrons. Our secret is the knack passed down through generations, from father to son, then from father to daughter. Our primary concern is the high quality of our raw materials. Our soap is made using only vegetable oils, especially olive oil. No colorants or synthetic substances are added. This exceptional purity renders it beneficial for the skin and environmental-friendly.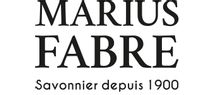 Add