BROOKPACE LASCELLES
BROOKPACE LASCELLES is the largest UK manufacturer, for over 30 years, of high-quality decorative wall art and clocks.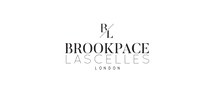 Add
News
14/06/2018 Specialist manufacturers of high quality decorative wall Art

Brookpace Fine Art are specialist manufacturers of high quality decorative wall décor. Our collection of images range from classical old masters, to modern Icons. Our own in-house studio are constantly developing and creating new designs. Lascelles London is the UK's largest clock manufacturer and we are celebrating 30 years of design.

02/11/2017 New collection launch at M&O, Jan18

A curated combination of boundary-pushing use of designs and material that will instantly boost the appeal of any room. A bold mixture of past and present that are ideal in both domestic and commercial interiors. "Our vision is to continue to build on our strengths in design and quality to bring our customers the very best products to add style, glamour and luxury to their interiors."

24/07/2017 AW17 Collection – Wall Art & Clocks

This season, we have launched our stunning Triptychs Collection following the key trend and complimented our Glass Art Collection with new striking images. Discover our mesmerizing Entomology collection photographed by the renowned David Spears and also the new additions to our timeless Archive, Oleography, Manhattan and Studio Collection. And not to forget, our extensive range of clocks.