LLADRÓ
LLADRÓ is a Spanish luxury brand internationally recognized as a leader in high end and exclusive handmade porcelain sculptures, lighting and home decor objects.
For more than sixty years, Lladró has deployed its unparalleled know-how in the field of porcelain in its only factory in the world, in Valencia. Each piece is delicately made by sculptors and artisans in an entirely handcrafted process that combines age-old techniques with its own unmistakable palette of colors. Lladró also explores the vast creative potential of porcelain in collaborative projects with renowned contemporary artists and designers. The brand's universe embraces sculptures, lighting, objects for the home and interior design as well as fashion accessories.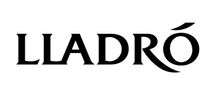 Add
News
09/03/2021 Women's Day - Lladró

The brand from Valencia, one of the most internationally famous Spanish luxury brands, celebrates International Women's Day recognizing the crucial role of women's leadership throughout its history

09/03/2021 Lladró - Conscious & Creative

With a non-negotiable, long-term focus on continuous improvement, Lladró reaffirms its commitment with the Global Goals for Sustainable Development and its contribution in the fight against the big challenges facing our planet.

26/02/2021 THE GUEST: THE TROPHY FOR BEST DESIGNERS

The bespoke version of The Guest, decorated by Lladró artists in dazzling golden luster combined with an electric blue base, went to artists including Pallavi Dean, creative director of Roar who was chosen as Designer of the Year, as well as Sayar Garibeh, named as best emerging talent. A celebration of the creative excellence of the Middle East with an emphasis on innovation and sustainability.