XYLEIA NATURAL INTERIORS
XYLEIA NATURAL INTERIORS. The art of nature.
XYLEIA NATURAL INTERIORS import top quality interior design items made of wood, tree roots and petrified wood. We offer unique interior products, such as dining tables, coffee tables, desks, consoles, side tables, stools, benches, wash hand basins, lamps, decorative items and sculptures. Please visit our website for more information. Feel free to contact us with any questions or remarks.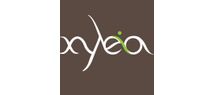 Add