LIFESTYLE 94 HOME COLLECTION
We are a leading Dutch brand in the home, decoration and furniture industry. Our Leitmotiv : to offer authentic items that instinctively included cozy and aesthetic atmospheres and universes.
With a unique presentation, Lifestyle creates a surprising and inspiring experience. 2 collections are launched each year with many new features and adapted to several distinctive themes / styles, so there is a whole inspiring assortment for every lifestyle. All items are carefully selected and often handcrafted. Modern styles are interspersed with classic designs. Hand-woven fabrics, beautiful furniture, decorations with noble materials form the basis of an interior. Lifestyle works like this: in a complete universe.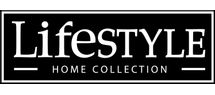 Add