BUREL MOUNTAIN ORIGINALS
Weaving the future with the threads from the past.
We were in 2010 in Manteigas, village in the heart of Serra da Estrela mountain range. From the top we thought of a special and sustainable project, with a Portuguese soul and feet set in the mountain that inspired us. BUREL was born to value an ancient art, adapted to modern times. It gave design to the tradition, with unique, colorful and modern pieces. And in a dash of boldness, descended the MOUNTAIN into the frenzy of contemporaneity. And so it has been maintained. The brand meets an heritage and the tradition of the Portuguese woolen with new design trends and innovations.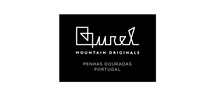 Add to selection