GHISLAINE GARCIN MAILLE&FEUTRE
For the sober, elegant and natural interiors, Ghislaine Garcin conceives collections of carpets and decorative objects in wool felt where the work of the material, the play of textures and sought-after colors are mixed in a singular writing.
The Maille&feutre workshop revisits the traditional felt know-how by associating it with knitting. Initially a simple artistic curiosity, this demanding and inspiring practice has gradually become a passionate desire for research and creation. Our living spaces deserve sensitive objects that resemble us. We defend natural materials and handmade products in a context that favors a more conscious consumption. A noble and natural material, wool protects our interiors as well as our environment by its qualities and its durable and renewable character.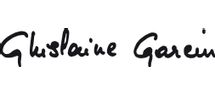 Add
Member of Ateliers d'Art de France
News
19/08/2021 CHEONGJU CRAFT BIENNALE 2021 (Korea)

The Dreamtime collection will be exhibited in Cheongju during the Craft Biennale from September 8 to October 17. The theme is Tools for conviviality. I am delighted that four of my pieces have been selected for this event.

10/09/2020 OH MY LAINE! 2020 IN OCTOBER AT HEUREUX LES CURIEUX, PARIS 3e

Led by the LAINAMAC association, the OH MY LAINE! project highlights brands from the French wool industry, selected each year for their creativity, know-how and attention to the origin of the materials. I am very happy to be one of the 7 ambassador brands. Professional showroom by appointment from 13th to 17th October. More information on www.ohmylaine.fr