RP KOREA (Hankuk Art Chain Co., Ltd.)
We produce a wide range of designed decoration, gift, and living items which are incorporated art images as using various materials in a good quality, in order to supply differentiated goods and to export to overseas markets.
RP KOREA(Hankuk Art Chain Co., Ltd.) as the specialized manufacturer of art products, have produced and distributed over 1,000 types of masterpieces such as Art prints and cultural products through National Museum of contemporary Art Korea, Seoul Arts Center and also through the overseas exhibitions and distributors. We have a world best reputation for art prints such as original prints & limited editions plus premium art posters. In addition to the traditional art products.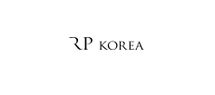 Add to selection