LIGNES DE DEMARCATION
Manufacturer of Michel Buffet, Jean-Louis Avril & François Azambourg lightings. LIGNES DE DEMARCATION exhibits on the fair with Ed. Serge Mouille®
Lignes de Démarcation is a manufacturer in the first sense of the term and does a lot to manufacture with passion the lamps of recognised French designers. Formatting metal is faithfully recreated the original creators drawings. Products made with real know-how are all numbered and delivered with a certificate of authenticity.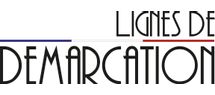 Add
News
21/11/2018 Michel Buffet book launch, whitten by Guillemette Delaporte for Editions Norma

Michel Buffet : An industrial designer, he embodies the aesthetics, forms, and colors of the "Thirty Glorious Years". He designed planes (Falcon 20, Concorde), Caracas Metro, service station, lightings and furniture. Guillemette Delaporte : A specialist in XXe century decorative arts and design, she was in charge of the Modern and Contemporary Departement of the Musée des Arts Décoratifs of Paris.