PASSIONHOMES BY SARLA ANTIQUES
Inspired by antiques reproductions of European museum collections in rich home textiles with applique and intricate hand embroidery. Uniqueness of our collections lies in its designing and craftsmanship that we put into each creation.
We have catered to the needs of high-end boutiques and specialty stores in allmost all the designer hubs of the world and famous private labels. Have experience for catering to the royal palaces, luxury boutique hotels, prestigious projects with the help of in house designers headed by Mme Alka Jain and flawless craftsmen. Exquisite designer collections of curtain panels,bed covers,wall tapestry, cushions, borders, throws, pillows. We also provide one off customization to our clients.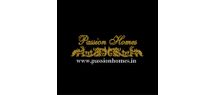 Add to selection