ADRIAN SISTEM - GABRIELA SERES
Gabriela Seres designer glassware collection.
Gabriela Seres designs are a unique blend of fire and light. Each piece is handcrafted by master glassblowers in our workshop in Bucharest, Romania. Gabriela Seres is bringing her 2017 designer glassware collection to Paris. Candelabra, candle holders, tea sets, vases, tableware, cake stands. Amazing new designs and creations from thermoresistant glass that you will find in across the world in breathtaking settings.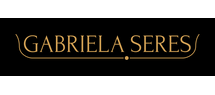 Add