PULLCAST
Attending MAISON&OBJET
17-21 January 2020
FOREVER SIGNATURE Hall 8 — Stands A16
Jewelry Hardware
PullCast was born digging deep into the wonders of nature by a jeweler and a designer, which adore collecting objects from outdoor experiences. Crossing the worlds of jewelry and design only led to a path of exploring new aesthetic design approaches with architectural and artistic strong influences. Expect to find diverse ranges of styles on collectible sculptural hardware, wide spreading a sense of rarity and legacy, grounded by ancient forms of craft. Enter in a voyage with us, outlining the quintessence of your designs.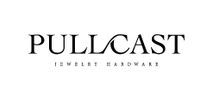 Add to selection
News
09/01/2020 A DARING LIVING SENSATION

Be prepared to enter an authentic jewelry store at our stand, in which our hardware pieces are the jewelry. You will be able to see, touch and choose the pieces that suit your tastes and your home the best as though you were purchasing a luxurious necklace or bracelet.

09/09/2019 Maison et Objet: Weekend Highlights

September's edition of Maison et Objet is almost over and it's almost time to wrap up and get ready for January! However, loads of interesting things happened over the weekend and naturally we are here to provide a thorough report on them! Read all about it at http://bit.ly/2UJuMPu

09/05/2019 Sophisticated Miami Living - All About The Details

Founded in 2005 in Switzerland by Céline Demole, Dôme Project Interiors was born from an intense passion to turn interiors and furniture into art, conveying the soul of their clients in the projects they create. Dôme and PullCast strive for a common goal, to surprise and turn projects into unique and true masterpieces.