LA PETITE CENTRALE - JASMIN DJERZIC
The collection of surprising friends of Jasmin Djerzic, brings a new and joyful experience to your interior. Who would refuse the precious help of these surprising friends who will always brighten up your daily life?
Open your doors wide for the first collection of Jasmin Djerzic! Jasmin uses delicate materials, handmade ceramics and splendid colors for its first collection, absolutely unique, it will enchant your interior, amaze your friends during a dinner, and transform your daily life into a delicious moment.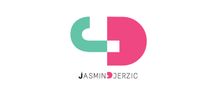 Add