LA CABANE DE STELLA
Attending MAISON&OBJET
06-10 September 2019
UNIQUE & ECLECTIC Hall 5A — Stands P83
The collections of LA CABANE DE STELLA are an invitation to travel and pay tribute to the craftsmen and their know-how from different parts of the world, from textiles to small furniture, in natural materials, in a quest for authenticity.
It is out of the love for craftsmanship that LA CABANE DE STELLA was born. Its exclusive and colorful prints invite you to travel on the "Silk Road". Its kimonos and caftans are unique pieces elaborated in ancient silk saris. The line of home decoration and the ready-to-wear are consistent with the printed style. The rugs and basketry (baskets in jute) are handmade with traditional woven technic. The brand has also developed a range of small furniture in braided metal composed of stools and consoles.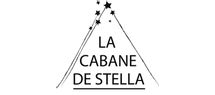 Add to selection
News
03/12/2018 Tendances & Habitat

Our piece in velvet of Collection 18 is presented in the magazine Tendances & Habitat, edition number 33 december 2018 : https://fr.calameo.com/read/0048972568ea208116200, page 60

29/03/2018 INSIDE CLOSET

Article on the Inside Closet Website : https://insidecloset.com/blog/categorie/les-filles/christel-paris-1er.html

26/03/2018 MAISON & JARDIN MAGAZINE

Notre première parution dans le magazine Maison & Jardin. Le magazine est disponible en France, Belgique et Suisse.