RV ASTLEY LTD
Our revised and extensive range of lighting and furnishings designed to inspire the very best in timeless interior design.
RV ASTLEY LTD is an established manufacturer that has been providing stylish lighting, furniture and mirrors to the interior design industry and leading retailers for more than 40 years. Established in 1971, our unique style complements your interior vision with a beautiful range of lighting, furniture and mirrors to create elegant, contemporary furniture. Adapting to a modern lifestyle. We provide high quality products and inspiring ideas for the interior, retail, contract and leisure industries.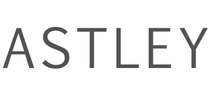 Add
News
25/10/2021 Decorex International 2021

We were excited to showcase our products for the 2021 season along with some new exclusive lines which were unveiled at Decorex. Including some beautiful hand crafted designs from AM Bespoke.

25/10/2021 2021/2022 Catalogue

We are proud to introduce our 2021/22 digital catalogue showcasing all the latest ranges and products, alongside our popular items. We hope the catalogue, will be a useful tool to help inspire your clients to create the interior decors they aspire to. To view, head over to our website.