RV ASTLEY LTD
Our revised and extensive range of lighting and furnishings designed to inspire the very best in timeless interior design.
RV ASTLEY LTD is an established manufacturer that has been providing stylish lighting, furniture and mirrors to the interior design industry and leading retailers for more than 50 years. Established in 1971, our unique style complements your interior vision with a beautiful range of lighting, furniture and mirrors to create elegant, contemporary furniture. Adapting to a modern lifestyle. We provide high quality products and inspiring ideas for the interior, retail, contract and leisure industries.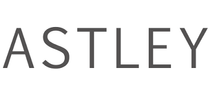 Add
News
25/10/2021 Decorex International 2021

Nous étions ravis de présenter nos produits pour la saison 2021 ainsi que de nouvelles lignes exclusives qui ont été dévoilées à Decorex. Y compris de magnifiques designs fabriqués à la main par AM Bespoke.

25/10/2021 Catalogue 2021/2022

Nous sommes fiers de présenter notre catalogue numérique 2021/22 présentant toutes les dernières gammes et produits, ainsi que nos articles populaires. Nous espérons que le catalogue sera un outil utile pour inspirer vos clients à créer les décors intérieurs auxquels ils aspirent. Pour voir, rendez-vous sur notre site internet.