GUDEE
Create smart design for a better lifestyle.
GUDEE was born in 2017. Our corporate headquarters provide design and manufacture service to many international house ware brands. We are the pioneer of bamboo and fabric mixing style. With 40 years mature experience, the quality of products has received recognition in the market. We place great emphasis on originality in our design products and has taken out hundreds of patents. The mission of GUDEE is to create smart design for a better lifestyle. Our products not only provide better solutions, but warm up home spaces with natural materials.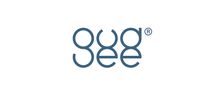 Add
News
20/02/2021 Smart design for last-minute glimpse at your entryway

We all appreciate having a place for last-minute outfit check before running out the door. Placing a mirror in your entryway not only adds a decorative element that shows your taste, but it also creates depth in the space and reflect lovely view of your warm home.

08/02/2021 Gudee 2021 New Collection - WAVI Wine Rack

Bamboo craftsmanship with modern design is one of our identity. With graceful curves, WAVI wine rack presents the trait in hardness and flexibility of bamboo. Its warm color and beautiful shapes will bring a splash of luxury to any corner and countertop.

08/02/2021 Gudee 2021 New Collection - TRIVI series

For the first time Gudee introduces kitchen and bathroom series using natural material, diatomaceous earth, together with elegant bamboo. Diatomite is a kind of natural soil with absorbent, safe and light features. TRIVI series include coaster, tray and utensils holder. These products will keep your drinking glasses, cutlery and other accessories perfectly stored and away from moisture.