REINE MÈRE
REINE MÈRE is a French publishing house of objects created in 2006, offering responsible objects in the universe of the house respectful of man and the environment. 100% Made in France.
We are an activist brand for French design and manufacturing, while limiting our environmental impact. Our goal is to promote the use of natural materials from the closest regions in order to highlight French know-how, while offering durable objects with a simple, refined and Scandinavian design.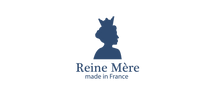 Add
News
28/06/2021 Nouveautés Reine Mère
15/06/2021 Nouvelties Reine Mère 2021

Discover the Reine Mère 2021 novelties! Reine Mère is committed to offering responsible and accessible design that respects people and their environment.