SHAQUDA
SHAQUDA, an innovative brush born from the fusion of traditional Kumano craftsmanship and modern design. Hand-finished brush tips. A design both simple and soft.
Experience the graceful poise and decorative look of SHAQUDA as it soothes the skin and inspires the mind. At SHAQUDA, we are committed to three things. Craftsmanship: Taking infinite pride in techniques handed down from Edo-period Japan. Design: Simple but expressive styling that sets the tone for a new era. SHAQUDA style: Inviting you to experience rich, extraordinary moments in everyday life. SHAQUDA proposes a lifestyle filled with comfort and inspiration. We invite you to enrich your every day with the unique and unprecedented experience we offer.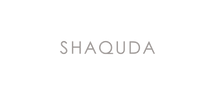 Add
News
05/02/2021 Let your authe ntic self shine. What will you become today? ADVANCED MAKEUP BRUSH "OWN " Debut.

SHAQUDA is pleased to announce the release of the "OWN Makeup brush", a new makeup brush series. A matte handle, with a flat side, is well prop ortioned and fits your hand perfectly. Consistent grayish brown finish th roughout from handle to ferrule does not prevent your makeup colors, and let your authentic self shine and achieve what you become today. "Own" series is lineup of 28 brushes....

05/02/2021 Precious Grooming Tantalizing, soothing delight for the skin PRECIOUS GROOMING "JIVA" Debut.

SHAQUDA is pleased to announce the release of the "JIVA" , a new skincare brush series. Initially starting with, 2 items, "JIVA Body brush soft" and "JIVA Body brush hard" will go on sale from March 3rd at SHAQUDA on line boutique (https://shaquda.jp/en) and our affiliated retail shops globally.

09/10/2020 LE POINT October issue.

LE POINT OCTOBRE NUMÉRO A CHOISI LA BROSSE DE TRAITEMENT DES MAINS SHAQUDA COMME L'UN DES ARTICLES DE TOILETTE DE MAISON.