ATELIER DE MOSAIQUE L.TORNO
ATELIER DE MOSAIQUE
My production, over time, has taken multifaceted paths, my works covering a wide spectrum: to my mosaics of the early 80s, were added jars, bowls, spheres, tables and lamps, and more recently photo-mosaics, each painting, each object remaining unique.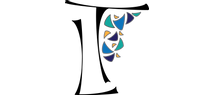 Add
News
16/01/2021 Blessing of the baptistery of Guebwiller October 4, 2020

On October 2, 2020, Father Norbert Weigscheider blessed, during Sunday Mass, the baptistery carried out in my workshop for the church of St Léger. A great moment of emotion and happiness. https://www.paroisses-catholiques-guebwiller.fr/benediction-du-nouveau-baptistere/

25/08/2020 Exhibition, the art and material gallery, Paris

Permanent exhibition at the art and material gallery, Île Saint Louis - Paris. From January 2019 to today.

30/06/2018 La Biennale d'Art Sacré de Lyon 2019

Désirant favoriser l'accès à un art délibérément ouvert à la dimension spirituelle de la personne humaine, la Biennale d'Art Sacré de Lyon 2019 s'ouvrira sur le thème du « Visage de l'Invisible », une thématique qui rejoint le souci d'accorder une dignité, un visage éternel à tous les invisibles, à toute réalité qui n'accroche plus le regard aveuglé de ce monde.