YUKO B
Daily objects for kids revisited in the most magical form... Small cat-shaped bags, bento penguins and other wonders.
Created in 2018, YUKO B. is a new French brand of Korean inspiration. Premium quality designer accessories accessible to all.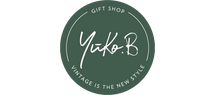 Add
News
29/06/2018 Opening of our first Showroom in Lyon !

After six months of work, the first showroom of our brand Yuko B will open on September 1, 2018, on the road to Grenoble located in St Priest (69800 - 10km from Lyon) A 200m2 exhibition space, at your disposal, to discover our universe and test our products in the best conditions. Information and make an appointment at 06 62 11 78 96.