KOUSTRUP & CO
"Beautiful learning". Our passion is to inspire and create awareness and knowledge about nature and gardening, through quality products with beautiful and decorative illustrations.
We are continuosly developing new quality products with beautiful and decorative illustrations. With focus on sustainability, we are using organic cotton, "Ökotex" and "FSC"paper, whenever it's possible. We are collaborating with many museums and organisations around the world, and are always ready to present special products for custumers who would like to have their own collection.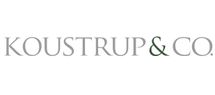 Add to selection
Collections
News
12/07/2018 This collection is inspired by the monastary garden, made with organic textile, birch veneer, FSC paper and recycled paper.

Discover the varieties of monastery garden plants and old medicinal plants, turned into quality products always with the enviroment in mind. Tea towels are organic cotton, trays in birch veneer, and sustainability sourced eucalyptus for our envelopes and placemats. We are driven by our passion to pass on knowledge and awareness about nature.