MARK - MOBILIER CONTEMPORAIN FRANCAIS
"MARK : distinguez-vous durablement !" (Re)discover the upscale footprint of a French manufacturer of contemporary furniture that adapts to all interiors...
Since 1998, our factory in Occitania, near Toulouse, is specialized in the design and manufacture of contemporary furniture in wire oak, of wooden quality. This year, MARK reaffirms its upscale craft spirit through revisited collections and its new collection "Plan Libre", inspired by the work of Le Corbusier. "Plan Libre": the organization of space in response to the needs of modern man, a legacy in which sustainable quality takes on all its meaning.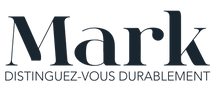 Add to selection