SOUL STUDIO
Every plate has a story! SOUL STUDIO tableware stands for a new breed of "Art de la Table", for all the stylish moments created by the spirit of our times. Find your path!
SOUL STUDIO focuses on products with original design on tableware. The company offers complete product lines, unique individual pieces and "tailor made" solutions. All of our products are inspired by nature with elegant and stylish lines that offer organic tempo, simple volumes and functionality in each piece of our collection. Our main aim is to create a distinct personality for every item. Our driving idea is to bring the unique cosmopolitan experience to to your restaurant, to your resort, to your home, to your space, inside you! Created for trend-conscious dreamers, life-designers.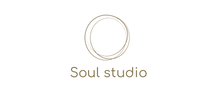 Add
News
18/02/2020 KOMAST

Inspired by ancient Greece this new collection with natural colors of the earth.

03/02/2020 STELLAR

Not all stars live in the sea! A new collection in the deep blue of the sea.

03/02/2020 In to the Gardens

A collection to the colors of nature. Blue, light blue, green. Sky and sea.