AMAL LINKS / MOROCCO
AMAL LINKS is a moroccan brand created in 1995.
AMAL LINKS is an outstanding fabricant of basketwork products (fashion baskets , all kind of shopping bags, armchairs, decorative items, moses baskets, furniture). All the products are made from nature friendly vegetal materials growing in morocco only. AMAL LINKS has been positively socially audited several times, by many big international groups. AMAL LINKS do customize bags, baskets and other items for each partner, according to special needs, every customized product is made in exclusive respect of the customer's design.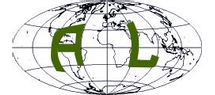 Add to selection