Marion Larpent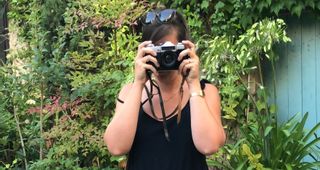 Marion Larpent is a visual arts professor passionate about decor and antique fairs who shares her decor picks on Instagram. After renovating a former farmhouse near the Bay of Mont Saint-Michel, she is currently taking on a cottage and bed & breakfast project in Normandy.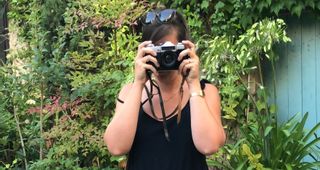 REINE MÈRE
Petit Salon | coffee table
This coffee table with 3 legs, in solid oak and made in France is sure to adapt to all living room styles with its sober and contemporary line.
KINTA
Stoneware Cyl band
Cyl band stoneware has simple shapes and soft colors. It is designed to be attractive for daily use. A combination of mat glaze with a band of glossy glaze. The high quality products are handcrafted with care a high. The CYL band stoneware is available in celadon, grey, mustard, black and white. The collection include among others 4 sizes of cups, teapots, milk jars, plates and stackable bowls. In the same design: Kinta's Transition stoneware collection, with a beautiful color gradient. Available in a small size coffee cup and a teacup. It is dishwasher and microwave safe.
UN SOIR A L'OPERA
CARMEN - 100% VEGETABLE WAX SCENTED CANDLE
180 g scented candle, 100% vegetable wax and cotton wick. Inspired by the famous opera Carmen, this magnificent candle brings the essence of passion and love to your living space. The Carmen scented candle is carefully poured by our craftsman with the highest quality wax to create an atmosphere with a strong fragrance carried by the harmonious blend of tobacco leaves, orange trees and cassie flowers, a fragrance with a strong character just like the heroine of this opera. Fragrances: Tobacco leaves, cassie and orange blossoms. Exists in different formats.
ELDVARM
Emma basket - Foret
Keep your logs in this elegantly designed wooden basket. Like all of our products, it has also been designed to be versatile, so the basket can be used for anything in your home - towels, magazines, toys, even plants. When it comes to storing wood, the straight side lines allow you to fill the basket with more firewood than you could imagine and the sturdy design means all the little bits of bark stay inside.
CREARTE COLLECTIONS
Victoria XL Essence | Chaise Longue
The Victoria XL Essence is a symbol of our Essence Collection. Design to find the union between elegance, high-quality design and confortableness, this chaise-lounge gives to your space an iconic atmosphere. it's full customizable: you can choose between a large number of fabrics, canes, jutes, canes, and the color of the wood. Handmade and with our authentic deconstructed design, it finds the way to make of your decoration concepts an experience to remember.
&ATELIER COSTÀ
The "Nuits blanches" message cushions
"Nuits blanche" cushion sets of 4 made of pure white cotton with a fun print. A nice decoration for your rooms.
BUSINESS & PLEASURE CO.
PREMIUM TENT
Nos tentes Premium sont fabriquées avec des matériaux de la plus haute qualité et une attention portée aux détails, ce qui garantit qu'elles sont aussi belles que pratiques. Comme tous les produits Business & Pleasure Co., ce n'est pas une tente de plage ordinaire. Chaque tente est facile à assembler, sa toile est résistante aux UV et à l'humidité. Profitez d'une ombre de 6' pour toute la famille lorsqu'il est ouvert, puis emballez - le dans un sac de transport assorti pour transporter facilement vers et depuis la plage.
KOK MAISON
GRAND-MERE natural rattan lounge chair
The pinnacle of comfort in the 1900s, the adjustable natural rattan lounge chair called\" grandmother\", republished here by KOK MAISON, has crossed the century to our greatest delight. Its front footrest is fixed with 2 fasteners that can be retracted under the seat seat. A superb brass rack at the back of the backrest offers you 4 comfortable positions: raised for reading, then three reclined positions that range from\ "short naps\" to\ "have sweet dreams\". Optional cushion.
MONIKA PETERSEN ART PRINTS
MONIKA PETERSEN X HERBARIUM
Charmed by our respective know-how, Monika Petersen have joined forces with Herbarium.fr for a unique collaboration. The fruit of this encounter, discover our Golden Nature collection, a tribute to plants and an ode to craftsmanship. In her studio in Copenhagen, Monika Petersen gives each of her creations a light and elegant appearance thanks to the old and traditional technique of linocut. In a limited edition, each copy is unique and hand-numbered, guarantees its authenticity. The prints are framed in wooden frames and packed in herbariums beautiful gift boxes.
ANDREA HOUSE
Valerie chair elm wood 44x42x76 cm MU21019
Valerie chair elm wood 44x42x76 cm
Marion Larpent is a visual arts professor passionate about decor and antique fairs. After renovating a former farmhouse near the Bay of Mont Saint-Michel, she is currently taking on a cottage and bed & breakfast project in Normandy. She shares her decor picks, secondhand finds, projects, and work on her Instagram account.