Jean-Baptiste Fastrez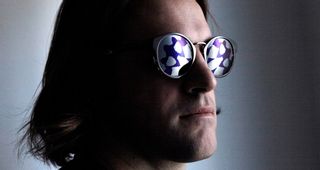 An honors graduate of ENSCI in 2010, Jean-Baptiste Fastrez initially went to work with Ronan and Erwan Bouroullec then opened his own studio in 2012. He now works with various brands and design producers, including Galerie Kréo, Moustache, la Manufacture de Sèvres, Kvadrat, EO, and Tai Ping.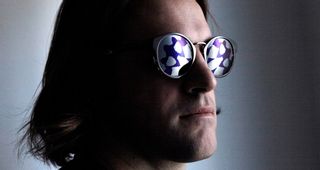 ALESSI
Industrial Craftsmanship - Alessi 100 Values Collection
Twergi collection - MILLS Sottsass collection offers a reissue of some of Ettore Sottsass's finest creations for the collection of wooden objects that have enriched the Alessi catalogue from 1989 onwards. The Twergi adventure, initiated in 1989, is a fine example of upgrading centuries-old know-how transmitted by generations of touring craftsmen from Val Strona, on the shores of Lake Orta. Essential items in any kitchen and at the table for daily meals, these mills are a nod for fans of the designer's iconic totems.
LAURENCE BRABANT EDITIONS
A LA POINTE, candle holder.
candle holder with full glass tip. Heat the tip with a lighter before presenting the candle. Borosilicate glass, heat resistant. Glass working with a flame in our blowing workshop.
ALESSI
RD100 Caffettiera con cuore e stelle
Multiple in copper. Limited edition of 999 numbered copies and 3 artist's proofs. Awarded a Compasso d'Oro in 1981, the process followed by Riccardo Dalisi in designing his Neapolitan coffee pot was one of the richest and most poetic in the history of Alessi. Beginning with a socio-anthropological analysis and culminating in a process of hyperbolic "animation" of the traditional forms of the Neapolitan cuccuma pot, it led to the creation of a multitude of characters, from sacred to profane.
MARON BOUILLIE
Fabric basket printed Inions
Dans la collection Les légumes s'invitent à la cuisine, offrez à votre cuisine une corbeille imprimée Oignons. Ces corbeilles trompe l'œil de la creatrice Maron Bouillie sont à croquer ! Pratique pour présenter vos fruits ou vos légumes ou encore pour ranger votre pain, cette corbeille en tissu égayera votre maison. C'est aussi une idée cadeau originale ! Elle est fabriquée en France dans du polyester recyclé et doublée avec du coton biologique. Écologique cette corbeille déco est lavable en machine.
ETOFFE.COM
Diamond Black Rug
The design of this rug created by Bertjan Pot for the house Golran, is organized as a sparkling kaleidoscopic image obtained by multiplying the triangle shape. Skillfully dressed in contrasting colors, geometric shapes illuminate with infinite multicolored facets. The result is a captivating creation, with deep and bright colors.
LAUFEN
SONAR - Bathtub
Freestanding bathtub, in Marbond, textured surface, with integrated overflow. Siphon and drain with chrome Clic-Clac system included
VALERIE OBJECTS
silent by BIG-GAME
There is already so much noise and information in this world, we need quiet objects. SILENT is reduced to the minimum and every screw or piece of technicality has been meticulously hidden. Like an archetypical church chair, a very straight design in sturdy ash wood with barely any diagonals. In other words, a very quiet chair. To ensure confortable sitting, slight curves in the back and the seat of the chair are added, as well as a version with armrest. Nurtured by Swiss culture's rationality and formal simplicity, the design aims to be the equivalent of modernist Swiss typefaces.
BRIONVEGA
radiofonografo rr226 fo-st white
Half a century of uniqueness, told by a smile that remains in time. Created in 1965 by designers Achille and Pier Giacomo Castiglioni, the Radiofonografo is a superb work of modern industrial design, thanks to its unparalleled style and style. Exuding retro charm, with incredible sound and the ability to move sound modules to best adapt to the surrounding environment, this system creates a challenging and intriguing listening experience. Mobility, dynamism to an object that was essentially static.
ORRIS LONDON
Spaghetti | Bio-Acetate Light Tortoiseshell | Glasses Chain
Spaghetti Glasses Chain is defined by an unusual super-sleek silhouette. It is made of bio-acetate, an innovative material made from cellulose acetate (which comes from wood) and plasticizer (derived from the esters of citric acid), making it natural, renewable and biodegradable.
NOVITA' HOME
SUNBAD GLAMPING
Sunbad in canvas
LLADRÓ
Medieval Tournament
Lladró's most recognizable facet—its compositions inspired by different emotions, cultures and traditions and made with consummate technical and artistic control—is best expressed in High Porcelain compositions such as Medieval Tournament, featuring a whole array of decorative techniques and details.
THOMAS EYCK
Vase large white pot
With the red and white vase, the Big White Pot has become a modern classic. Both are the final result of Hella Jongerius's exploration of medieval pots. Hella Jongerius threw these two containers of restored medieval mussels. Rough seams, along with the traditional potter's footprint, give the impression of old containers, while solid and solid shapes are obvious signs of modern industry.
An honors graduate of ENSCI in 2010, he initially went to work with Ronan and Erwan Bouroullec then opened his own studio in 2012. He now works with various brands and design producers, including Galerie Kréo, Moustache, la Manufacture de Sèvres, Kvadrat, EO, and Tai Ping. He has received multiple awards, including the Parade 6 Design Jury Grand Prix in 2011, and the Wallpaper Design Award in 2015 and 2018. In 2019, he was awarded the Grand Prix of the City of Paris. His pieces have been presented during a variety of themed exhibitions, at the Centre Pompidou, the Musée des Arts Décoratifs in Paris and Bordeaux, the Grand-Hornu Images (in Belgium), and the Mudac (in Lausanne). Several solo shows have already been devoted to him. Such was the case in 2013 when his objects took over the shop windows of the Galeries Lafayette in Paris. In 2019, the first retrospective of his work took place at the Chapelle des Calvairiennes in the Mayenne region. The work of Jean-Baptiste Fastrez has been acquired by many museums and are now part of the permanent collections of the Centre Pompidou, the Musée des Arts Décoratifs in Paris and Bordeaux, the Villa Noailles in Hyères, and the CNAP (Comité National des Arts Plastiques). At the same time, Jean-Baptiste Fastrez applies his vision as a designer to installation-design projects for museums such as the Centre Pompidou in Paris, the Musée des arts décoratifs in Bordeaux, and the Villa Noailles in Hyères. In 2022, he worked on his first private apartment project in Paris.