Spanish Design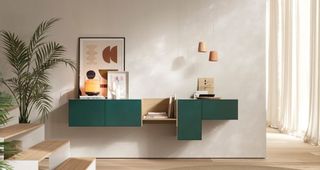 The perfect combination of craftsmanship and technology, aesthetics and functionality, luxury and simplicity...such is the essence of Spanish design. The finest brands in the country unveil their brand-new collections for you: it's all happening on MOM, right this way!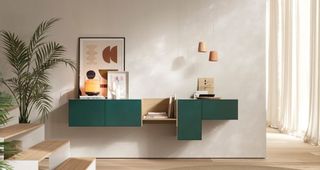 VICAL
Ospizio sofa
Ce canapé est synonyme de confort, de douceur et de convivialité. Il est fabriqué à partir de coton bouclé et de bois de pin, deux tendances qui se sont fait sentir l'année dernière et que nous continuons de voir cette année dans les coins les plus spéciaux des maisons.
VICAL
Revoco boucle table lamp
Made of ceramic and boucle cotton, this Revoco Boucle lamp is a unique and exclusive piece.
LADENAC MILANO
18K Ceramic Cuir Candle
Giant 18k and 3500 kilograms golden egg. A spectacular scented and refined jewel that impresses with its size and shine. It will decorate and make the space where it is located, a distinguished and select place. Gold egg, with grooves and with an ornament is its peak, memorandum to the third of the emblematic imperial eggs that Alexander III ordered from the most famous jeweller of the old continent for his wife María Ferodrova. a sober and sophisticated fragrance where smoky, tobacco and wood notes prevail.
TREKU
Lauki Wall Composition
The aesthetic subtlety of this collection draws you to it and invites you to touch and contemplate it. A thin half-centimeter frame envelopes the entire piece, outlining the push-to-open drawers that lend a touch of imagination and resolution to a design that is easy to admire yet difficult to materalise.
AKABA
Klasik chair
Klasik is a wrap-around chair design, born as a new contemporary icon, where craftsmanship and wood meet technology to offer a wide range of finishes and solutions. Its warmth, elegance and comfort reflect a timeless and classic personality, ideal for any room and circumstance. Thanks to its material and versatility, this chair can be decked out in casual style or given a more formal appearance, always bringing a unique touch to every atmosphere within a same space.
NOW CARPETS DESIGN
PALMA PL02 RUG COLLECTION
The PL-02 rug designed by Romero & Vallejo. It is a rug that aims to go back to basics, to enjoy calm and outdoor life, with an abstract and geometric design, with simple lines and neutral colors.
LLADRÓ
The Guest Project by Jaime Hayón, porcelain figurine
The Guest is a piece created by Jaime Hayon for The Guest collection by Lladró Atelier, the brand's ideas lab, which invites leading artists from around the world to customise this unique character. The series includes collaborations by Paul Smith, Devilrobots, Gary Baseman, Tim Biskup, Rolito and Hayon himself.
LUXCAMBRA
KAN chandelier
Kan Chandelier is a new extension of the Kan collection which goes beyond a simple decorative piece as it creates a modular system for architectural spaces, allowing the creation of different formats adapted to any type of project.
BEAKTOR
Beaktor Work Desk
Created for a new era, Beaktor helps people and organisations transition to remote work, through an inspiring and sustainable experience. Its purpose is to protect health, promote well-being, and restore work-life balance. Beaktor is designed to optimize space, comply with office standards, as well as blend in with any home or confined space. Simplicity and integration are its key design principles. Made of natural and high-quality components, Beaktor is a professional-grade product with a long life cycle, and a range of features for delivering a fully functional remote office experience.