Inspired by nature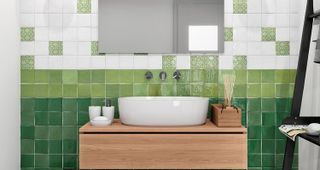 Looking for furniture and decorative accessories that connect indoors and out, inspired by nature, rich in materials and textures? Major Spanish brands open the doors to the homes of Southern Europe. A warm and welcoming atmosphere is guaranteed!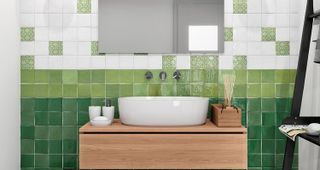 GREENAREA
Maps - Wire Wold
Our maps are the perfect decorative element for everyone who dreams of a greener world. We connect every corner of the planet with nature and transform it into a plant mural of pure inspiration. We create walls that speak for you. Choose the world map that best suits the style of your space, without the need of maintenance, watering, or sunlight. Bespoke compositions, standard or totally personalized. Wire World Model Finish: Moss and preserved plants. Structure: Lacquered steel or natural wood. Dimensions: 250x150 CM (minimum size). Use: Indoor. *Custom sizes or finishes on request.
LA CUCA
LINEN PLACEMAT
Table set made of 55% linen 45% cotton\" Realce\" measures 38 cm, made with a completely natural fabric. The matching table set includes napkins.
MISTER WILS
BIANCA Chair
Wooden chair Bianca, Vintage style. Structure in solid elm wood. Seat and backrest in natural fiber mesh. Dimensions: 47x54x83 cm | Seat height: 46 cm
ESSYELLO
Earthy studs
boucles d'oreilles en argent et plaqué or avec pierres unakite.Fabriqué à la main à Barcelone, Espagne
CASA NATURA
LUNA Bag / Tote with Leather
Our favourite oval bag shape with best quality waxed leather base & handles. Your choice of recycled military canvas or new fabric paired with unique designs and prints. With zip closing, each bag boasts ultimate wearability for all seasons & environments. From everyday urban chic to beach trendy, the LUNA represents a stylish, durable, individual & original accessory to your look.
ARTESANIA ESTEBAN FERRER
IMEX MARINE BRASS BAROMETER
IMEX MARINE BRASS BAROMETER
DVELAS
SHADE SAILS
An exciting origin is the perfect beginning for the creation of something beautiful. All the material used to make our shade sails comes from modern large Maxi Yachts. The special nature of the distinctive weave we use for the shade sails provides a dense shade and at the same time expresses a particular luminosity that is revealed against the light.
ISIMAR
PARADISO low table H50
It is available in 3 different table top sizes. (REF:9332) Ø60 H50; (REF:9333) Ø70 H50; (REF:9334) Ø80 H50. Collection made of galvanized steel, polyester powder coated.The materials we use are durable, suitable for intensive use and weather-resistant. Therefore, they are perfect for indoor, outdoor and contract use. Likewise, our materials are noble, 100% recycled and recyclable, and environmentally responsible.
NOBODINOZ
Teepees
Iconique, le tipi a révolutionné l'intérieur des familles modernes. Si auparavant, nul ne s'était imaginé lire ou se reposer dans un tipi, on le retrouve désormais de plus en plus comme une des pièces maîtresse de la déco. Notre tipi Nevada doit son succès inébranlable à son design épuré et élégant mais aussi à sa grande qualité : fabrication locale et matériaux de haute qualité (bois massif, tissu 100% coton Oeko-tex) qui en font une pièce durable et intemporelle qui traverse l'ensemble des générations.
MAHE HOMEWARE
Wilson Table Lamp
Table lamp with organic shape and ethnic vibes. The texture of the raffia lampshade stands out as well as the ceramic lamp base with a white matte finish.The lamp base and shade are sold separately and can be combined with other models available in our catalog.
CEVICA S.L.
EARTHENWARE TILE Zelij 10x10
As part of the traditional Zelij mosaic concept, we present a new format that, due to its modularity with our Zelij 10 x 10 cm (4" x 4") and its renewed style, offers very creative solutions with a wide range of colors to create spaces full of tradition and modernity.
DANYÉ
Rock Pot
Basket designed by Danyé about the biological form of African rocks and handmade by women weavers from Eswatini whom DANYÉ has been working with since 2006. Its irregular shapes represent the rocks of the landscape of the mountains of this country. Are real unique pieces, very worked, proof of a very old know-how. A unique chic and elegant addition to any space. Due to the artisanal nature of these creations, no object will be identical. Every difference must be celebrated as a testimony to the hard work of talented weavers.