Save energy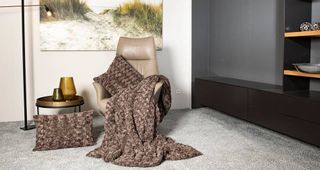 Wellness and environmental protection are more than ever at the top of everyone's priorities. Here we offer a focus on an array of low-energy consumption products that warm without warming the planet and solutions that meet consumers' needs for both comfort and well-being!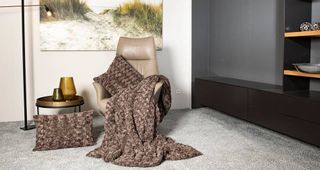 ACCORD LIGHTING
Sfera Collection
Sfera Collection
&ATELIER COSTÀ
Recycled plastic slippers -handmade- cozy winters
Handmade, in pure wool, on a natural jute sole covered with a thick layer of foam Comfort is guaranteed 100% cocooning slippers in pretty colors to make your winter happier
AIGREDOUX
Kohlipe bathrobe
Discover the two-tone Kohlipe bathrobe made of 100% cotton 570gr for even more softness.
SOCIÉTÉ NOUR BOUGIE
XENA BRAZIER
OUTDOOR CANDLE WITH IRON TRIPOD, SHEET METAL POT, BLACK OR ZINC PLATED. 100% HANDMADE
MARON BOUILLIE
Letter cushions (covers)
Create words at will with the new ABC cushions by Maron Bouillie. On each case, a letter is printed on both sides. There are as many cushions as there are letters! Entirely made in France in recycled polyester, these cushions will personalize your home! They are machine washable, the closure is done by an invisible zip. Upholstery is not included.
GOODNIGHT LIGHT
THE PIÑACOLADA LAMP™️ - MADE IN SPAIN
THE PIÑACOLADA LAMP™️ est une lampe iconique lancée en 2014, qui a connu un succès instantané en Europe,puis dans le monde entier dans plus de 60 Pays où elle a honoré les rayons des boutiques les plus prestigieuses et branchées! Utilisée dans des films, TV, PUB, elle a aussi orné les tables des hôtels, des restaurants du monde entier. THE PIÑACOLADA LAMP™️ est une lampe iconique, intemporelle, qui ajoutera une touche arty, pop, vitaminée, contemporaine chez vous!- Made in Spain- Eco-responsable, Eco-énérgétique- Hauteur: 30cm- Moulée à la main en Vinyle- Station de charge Induction
1SECONDTEMPS
Steampunk lamp under bell
The universe of Jules Verne under glass! From a new decorative glass bell 1secondtemps makes a Steampunk lamp. Several pieces from the recovery of small machines, motors, gears, and others allow this composition to be created. After brushing, cutting and soldering, our imagination can let loose, we could thus elucidate that this small machinery, once in operation, produces enough energy to turn on the bulb... Imagine that in Captain Nemo's Nautilus!? Each lamp is unique. CE compliance
PANAPUFA
Chevron chunky knit wool Blanket
La couverture est caractérisé par un motif à double face. D'une part, il présente un magnifique motif à chevrons très en vogue, parfaitement adapté aux tendances actuelles du design moderne, d'autre part, il crée des rayures horizontales originales.Couverture extrêmement chaude, douillette et douce, fabriquée à la main à partir de la laine pure la plus noble au monde.La laine en tant que matériau naturel, respectueux de l'environnement, ne sensibilise pas (ne provoque pad d'alergie), il est très agréable au toucher et très chaud.Le plaid de style scandinave apporteront chaleur et élégan
COULEUR CHANVRE
Tailleur kimono en chanvre pur
Veste et pantalon d'intérieur en chanvre pur. Ce tailleur kimono est décontracté, respirant et d'un grand confort. La veste peut se porter au-dessus d'un pyjama, d'une chemise ou d'une robe, le pantalon avec une chemise, un tee-shirts ou un pull et pourquoi pas, sortir de la maison.
NATOÈ FRAGRANCES
SET 3 PRODUCTS AGARA
Scented candle in wood color "NATURAL" /190g-60 hours"In a mysterious and elegant atmosphere, let her majesty enter the wood" In a vapourous wake of incense and Agara leather the mysterious will invite you to the elegant and chic evenings of the flamboyant palaces.Dumble the singular and rich power of the sap, and the bark of this rare wood.The exaltation of your senses will only be more than fold. HEAD: Oud Wood, RaspberryHEART: Pink, leather, white muskBACKGROUND: Patchouli, sandalwood
CERABELLA
FEUILLES DE CIRE CANDLES
Feuilles de Cire is a collection of leaf-shaped candles, with 3 different shapes and sizes and available in 4 colors, which create a decorative set that reminds us of forests in autumn.Wax leaves with a soft rhubarb fragrance that will transport us to the heart of nature.
EVA SOLO
24/12 To Go thermo flask
Robust thermos with a screw top and stylish design. The flask's thermal design maintains temperature: cold for up to 24 hours, hot for up to 12 hours. The screw top is fully leak-proof, allowing you to carry the thermo flask in your bag, while the built-in strap makes it easy to take with you on the move. The flask itself is also made of stainless steel to withstand frequent use and wear and tear. Dishwasher-safe. Made of stainless steel, plastic and nylon. Dimensions: H: 19.5 x Ø: 7.5 cm (0.5 l.).
DECKENKUNST MANUFAKTUR GERMANY
Teddy sepiabrown - Faux fur blanket
ur blankets are available in 2 different versions: STANDARD: Sewn in two layers and as our entry-level models, these blankets meet the high quality standards of DECKENKUNST MANUFAKTUR! PREMIUM: Manufactured in three layers with padding. Our textiles with the "Premium" seal are made with the utmost care and tailoring effort!
FEBRONIE
Blanket cushion
This 50 x 50 cm BLANKET cushion cover with an exclusive handcrafted pattern offers a warm and relaxed atmosphere to any type of interior. Inspired by Berber, it is distinguished both by the irregularity of its hand embroidery and by its plush pompoms. Our products are handmade by artisans, the small imperfections that may appear on our weaves attest to the fruit of careful, handmade craftsmanship and are not considered to be defects. Each product is unique. Upholstery not included 100% cotton
ALUVY
SAM by Cecile Siméone
Cécile's choice for the color of SAM the brazier fell on the combination of colors "Sienna", a perfectly subtle rosé and pearls. They are summer colors, which she uses in interior decoration. SAM is design and friendly to warm up your winter and summer evenings. Thanks to its different accessories, SAM is versatile: It is able to transform into an outdoor fireplace to warm up the cool atmosphere of the evenings, or into a barbecue to cook food. It also transforms into a side coffee table thanks to its stainless steel lid.
SCHOOLOFLIFEPROJECTS
PANO DE PRATO
Poncho PANO DE PRATO (transl. glass towel) is made of a beautiful blend of organic wool and cotton. The fabric has been woven on a 150year old machine operated by weave masters who literally have wool in their veins. The weaving factory is based in a beautiful valley in the centre of Serra da Estrela in the heart of Portugal. The colors used are Off white and Dark Blue. The poncho carries a SLP embroidery on the back of the poncho and a small embro on the right front panel (viewer) both in red. This poncho is designed in the Netherlands close to another National Park called De Hoge Veluwe.
MAISON BONNEFOY
Jasmin beanie - 100% organic wool
Knitted from 100% organic extrafine merino wool from a yarn made in Germany, this hat is respectful for the skin and environment. Equipped with an elastic and swelling mesh resulting from our ancestral know-how, this unisex hat completes the organic Jasmin range. Knitting, making and hand finishing are carried out in our 100% Auvergne craft workshop.
AURA LIVING
Fuego Firepit & BBQ Collection
Indulge in the complete barbeque experience with this steel fire pit and bbq set. Ideal for your backyard and camping, this high-quality set comes in a black finish to complement your outdoor essentials.
ME & K
MAGIC STROKE
OUR 100% HANDWOVEN CANVAS ALLOWED US TO DIVE DEEP IN OUR CREATIVE SELVES AND HANDPAINT THESE FLORAL MOTIF IN FUN & JOYFUL COLOURS ON THIS SCARF. COME SEE US AT MAISON & OBJET SHOW AT BOOTH NO. E 41, 8-12 SEPT 2022.