A fashion-focused September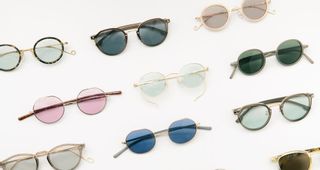 In September, we'll be wearing a few key colorful pieces that add a dash of straightforward style: a pair of glasses with colored lenses, a graphical bag, flashy socks, or some funky little accessories.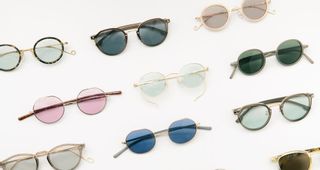 CIQI
Eyewear
Fashionable eyewear line in our collection. These eyewear are dressed in traditional Japanese Color. And appears as if they are a piece of jewelry.
NADIA DAFRI PARIS
OUTDOOR CUSHION
Our Out door cushions to use on your balcony, terrace or in your garden. Resistant to wear and weather, it withstands strong sun exposure and dries quickly when it rains. Also suitable for the nautical sector, sea air and salt water will not endanger the quality of our fabrics.
WOUF
Cleo Crossbody Phone Bag ♻️
Ce sac téléphone à bandoulière est un nouveau format avec une plus grande capacité et une double poche. Il est parfait pour transporter toutes vos affaires. Il est également très utile pour aller se promener en toute légèreté en gardant un look cool. Notre collection In&Out est disponible en 4 imprimés différents
BONNE MAISON
Sage Sunbeam
High quality socks, in double thread cotton with some elastane for an optimal quality.
HELLEN VAN BERKEL HEARTMADE PRINTS
Green smiley handmade brooch
Broche en perles brodée à la main en forme de smiley
CYAN-CYEDRA
MIRANDA handbag
Miranda is a large leather bag engraved on mesh.A creation inspired by grocery bags and the music of Xavier Cugat. This fruity bag is both casual and practical, yet surprisingly light, versatile and stylish.It is beautiful and can handle everything!
NACH
Teckel mini earring
Jewelry in porcelain and brass gold plated 24 carat gold. Metal certified nickel-free and without risk of allergy. Porcelain is made and painted by hand which makes our pieces unique. Paint and color may vary slightly from room to room. All our jewelry is designed in Toulouse (France) and then made in our family workshop in Thailand. Jewel delivered in a box or pouch with a certificate of authenticity.
LUND LONDON
Skittle Bottle
La bouteille signature Skittle est magnifiquement conçue dans une gamme de combinaisons de couleurs et de motifs saisissants et est disponible en 3 tailles. Fabriquées en acier inoxydable de haute qualité et isolées sous vide, les bouteilles Skittle gardent les boissons froides pendant 24 heures et chaudes pendant 12 heures.- Joint étanche à l'air- Acier inoxydable de haute qualité- Sans BPA, PVC ni phtalates- Isolation sous vide — Conservez les boissons froides pendant 24 heures et chaudes pendant 12 heures.