Christophe Delcourt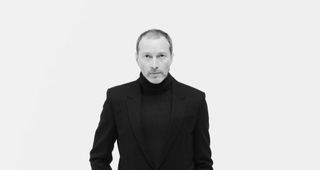 Christophe Delcourt, whose work is defined by precision in design, a love for materials, and a passion for craftsmanship, is an interior architect and publisher with over 500 references in his catalog. Discover his selection on MOM!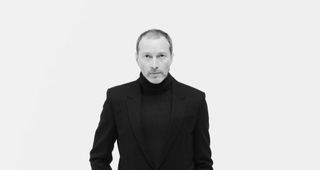 ALESSI
Plissé Kettle
Electric kettle in thermoplastic resin, green. Having become part of the Alessi catalogue in 2018, the nature of the Plissé kettle's distinctive design is apparent in its name: an object in which functional aspects are translated into a series of formal details with captivating lines, as elegant and light as a haute couture dress. Mineral and organic, synthetic and natural, contemporary and classic: the colour green now exalts several products in the Plissé collection.
LOBMEYR
Drinking Set No.238 "Patrician"
The perfectly flowing contours of these original Josef Hoffmann shapes make this muslin glass series a classic. This elegantly balanced stemware was designed by Hoffmann for Lobmeyr already in 1917. The material - very fine (muslin) glas, mouthblown in wooden moulds provides perfect elegance for these glasses.
TOULEMONDE BOCHART
POLIA SHAPE Carpet
Declined in rectangle as in free form, this interpelle model seduces its non-conformism and its cold or bright tones depending on the chosen version. Shape is intended for users more daring, mindful of singularity and conviviality. It allows you to redraw a space refocused towards the core of the composition. Dimensions: 180 x 270 - 250 x 350cm
ETHNICRAFT
Eye Lounge Chair
Beauty is in the eye of the beholder. With sleek, angular, front legs and flowing smooth connections, the Eye lounge chair is a hallmark solid wooden seating design. The curved backrest, reminiscent of a winked eye, inspired the name of the chair. Think subtle elegance with a stylish edge. Designed by Alain van Havre.
EDITIONS SERGE MOUILLE
ANTONY DESK LAMP
Steel base, aluminium shades. Ht 370 mm Pied : Ø140 mm Poids : 1,85 kg (weight) Disponible en noir ou en blanc (Available in black or in white)
SERAX
August by Vincent Van Duysen
The Outdoor collection by Vincent Van Duysen for Serax is made of aluminium and it is available with a black or grey-green powder coating. This makes it suitable for both indoor and outdoor use. The chairs, lounge chair, and table articulate the sheer simplicity of the monastic life they were inspired by. The wider, slightly lower proportions are of this day and age and contribute modern-day comfort.
GIOBAGNARA
STRUCTURA CRISSCROSS STOOLS & BENCHES
Structure Crisscross is a collection of furnishing elements made of wood and woven sole leather in brown (F08) or black (F20) color. The design is solid yet light in appearance. The material projects a vintage look that will age gracefully. It is possible to choose among walnut and wenge finishing for the wood structure.
MAISON POUENAT
Chandelier YOYO III
This composition of three aerial yoyos in suspension has a simple and poetic design. The opaline glass shades are surrounded by a bronze patinated brass ring. Available dimensions: Width 35 cm, Def. 35 cm, Height 150/250 cm Width 22 cm, Def. 22 cm, Height 150/250 cm 3x4W (LED Strips)
Christophe Delcourt, a master in the field
The precision in design, love for materials, and passion for craftsmanship define the work of this designer, interior architect, and publisher who now has over 500 references in his catalog. All his tables, chairs, sofas, or lighting fixtures can be customized upon request in terms of finishes, dimensions, or materials. He confesses to having a special connection with wood, his favorite material to which he gives light and sculptural forms. As a self-taught artist, he learned the craft in the workshops. He spent over 20 years alongside a cabinetmaker and a blacksmith who sharpened his eye and taught him humility. His success is evident as he is now sought after by top furniture brands such as Minotti, Roche&Bobois, Baxter, and Tectona, all fans of his clean and sophisticated style.