Lotta Ahlvar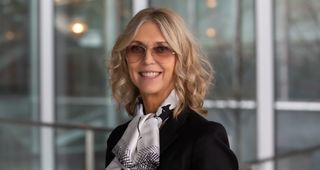 Lotta Ahlvar, a leading figure in the Swedish design community, is a fashion designer with a degree from Beckmans College of Design. Discover her selection for Digital Days Créations uniques on MOM!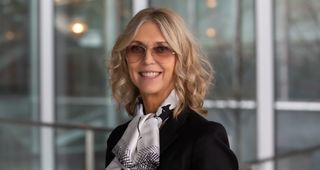 MARIE FLAMBARD
Eyes cluster necklace
Collier Eyes, reprenant l'esthétique des œufs de grenouilles et des yeux, fabriqué en verre soufflé et inox.
NOLVENN LE GOFF
Liberté, Elegant paper Wing in a crystal bell.
La pureté du papier blanc acentúe l'effet poétique de cette aile qui semble prête à s'envoler… vers où ? C'est à vous de l'imaginer. Ces ailes sont faites entièrement à main et peuvent être réalisées en diffèrent couleurs ou même être peintes aux aquarelles pour donner une ressemblance à des oiseaux spécifiques. N'hésitez pas à me contacter pour des informations, je serai ravie de faire un projet rien que pour vous.
THEOPHILE CAILLE
Pendentif Silex Turquoise Mat
Toujours attiré par les contrastes, j'ai pensé ce pendentif en opposant un verre noir rendu mat et rugueux à un verre transparent Turquoise mat, ses les facettes taillées capturent le moindre rayon du lumière De manière à ce qu'il semble briller de l'intérieur.
STUDIO INEKE VAN DER WERFF
ALS GEGOTEN plates
This porcelain tableware is handmade in The Netherlands. The unique glazing is different on each piece and comes in 5 colours. Blue, green, ochre, pink and lilac. The set contains three sizes: mini, small and large. The mini plate (ø 16cm) is perfect for an appetizer or a nice piece of pie. The small plate (ø 20,5cm) is great for breakfast or lunch. The large plate (ø 25cm) is perfect for every main course. The plates are handmade of white porcelain and is super lightweight. Easy to take care of because they're dishwasher proof!
CHIARA DE FILIPPIS
sculpture bracelet - Moebius. Sterling Silver.
Hand forged sculpture bracelet in 925 silver.Inspired by the philosophical mathematical concept of the same name, it represents infinity.Designer jewelry for themed parties. Handmade in our atelier, it meets the standards of Slow Design; value, originality, sustainability, ethics. Gender free jewelry
PATTRICE
The Aber
C'est un système à cran plat, la lame est en acier damas de ma fabrication, les plaquettes sont en os de chameau teinté. les finitions sont haut de gamme. J'ai dessiné ce couteau pour rendre hommage au Finistère nord, en bretagne. Pièce unique.
ANOUKA CERAMIQUE
Haiku plate
Porcelain plate with spontaneous pattern
ÊKÔ - LABORATOIRE DE PLIS
The Mirage Bag
Discover the universe of ÊKÔ through this unique and finely pleated bag! Each piece is entirely created and made in Angoulême by Sarah Saint-Pol, designer and pleater. Do not hesitate to contact us for a personalized model.
LA REVERDIE — MAROQUINERIE
Luggage tag
Our luggage tag is the perfect accessory to impress your business partners or satisfy your customer. This high-end travel accessory discreetly conceals a printed card with contact information to be filled in, thanks to an elegant leather flap secured by a stylish buckle. Crafted from top-quality leather with a subtle grain, this item boasts exceptional finishes such as stitching and edge dyeing for an unparalleled touch of elegance.
FRA - JOSÉPHINE
Scarf ERBA
Fine linen scarves hand dyed with vegetable colors & handweaved at the studio in Anjou - France exclusive design by fra-joséphine® - fra-joséphine is an art textile studio based in France
Lotta Ahlvar is a prominent figure in the Swedish design and fashion community. She is the chairman of the national design association Design Sweden, board member of Swedish Society of Crafts and the former ceo of Swedish Fashion Council. Ms Ahlvar is a trained fashion designer, graduated from Beckmans College of Design, and her career started as a fashion designer for H&M and Esprit de Corp. She is now as a senior advisor in design consulting and trend analysis, where a great deal of her time is devoted to seminars and workshops, where she is a popular motivator and speaker. Ms Ahlvar is also a certified yoga teacher, and the wellness industry has become an important part of her business. Among her list of clients includes embassies, institutions, schools, museums and the business community.