Chirag Dewan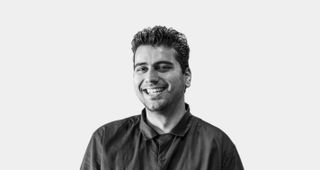 Chirag Dewan is an experienced interior and exhibition designer whose creative thinking is primarily fueled by his love of contemporary art and fashion. Discover his selection for Digital Days Créations uniques on MOM!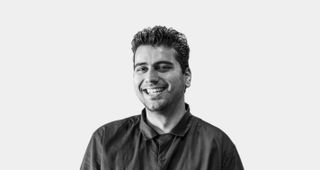 ATELIER POLYHEDRE
Inpli
In the continuity of Atelier Polyhedre's artistic research, inspiration is first based on interests in traditional Japanese basketry and ancient Greek ceramics. Both open and closed, the Inpli vase is characterized by that thick curved leaf that surrounds it and structures it. This entanglement thus generates the creation of double full handles. The result is an anchored and vertical silhouette, softened by the circular movements over which shadows and lights slide.
JONATHAN AUSSERESSE
Fluence no. 38.8
Glass sculpture from the Fluence collection, made using the hand-enamelled glass technique. The base is made of volcanic stone from Volvic (France-Auvergne) which gives it excellent stability. Each piece is completely unique, signed, numbered and delivered with a certificate of authenticity. This amber/topaz color is particularly amazing, and can be appreciated differently during the day, when the brightness varies. An indirect backlight is recommended to highlight the depth of the glass and all the details that make up this work.
CYRYLZ
Nexus Lamp
The hand-carved Nexus lamp made of birch plywood is an exclusive object by Cyryl Zakrzewski. It is distinguished by its biomorphic shape and the highest precision of workmanship. Extremely original curves of the lines forming the structure of the lamp resemble the roots of trees arranged in a natural, and at the same time a bit fanciful way. As a consequence, this model impresses with its modern design that fits perfectly into many interior arrangements.
ARNAULD LE CALVÉ
Sculpture
Ceramic sculpture and blown glass
HELENE SIELLEZ
Vase recycled paper Collection ARVOR unique piece
Œuvre unique et colorée, créée à partir de papiers recyclés (prospectus et magazines) dans une démarche de développement durable. Hélène Siellez conçoit des projets sur-mesure en fonction de vos besoins (décoration, scénographie, architecture): dimensions, couleurs, formes... 100% français, fait-main et produit en Bretagne dans l'atelier d'Hélène Siellez. Œuvre signée avec certificat d'authenticité. N'hésitez pas à me contacter pour un projet personnalisé. Ce vase unique apportera originalité et caractère à vos intérieurs !
BOURG-JOLY MALICORNE
Shamaya simple colombin basket
Beautiful and striking earthenware Shamaya simple colombin basket entirely handcrafted by our master craftsmen.We are proud to continue producing our baskets using the same traditional 18th century techniques.Handmade in Malicorne sur Sarthe, FranceUniquely handcrafted and hand cut by skilled craftsmen using Bourg-Joly's centuries-old techniques.Quality product. The handmade nature means that each one of our baskets is unique.Dimensions: 45722: D16cm / 45732: D18cm / 45742: 24cm / 45752: 30cm
SANNE TERWEIJ
Mirage Bombé - Noir -
Oxydes et pigments sur cuivre coloré chimiquement, cadre en acier noir, sculpture murale
Chirag Dewan is an experienced interior architect and exhibition designer from Mumbai. His creative thinking is primarily fuelled by his love for contemporary art and fashion. As a young art collector, he has always been interested in the stories artists communicate, and having completed his master in Narrative Environments at Central Saint Martins London, he tries to weave stories into the spaces he designs. Chirag works in the luxury residential space and has a deep understanding of detail, and creates practical and high quality interior spaces.