Alice Stori Liechtenstein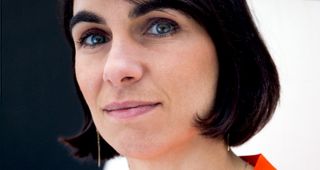 Alice Stori Liechtenstein is an independent design curator. She worked a number of years in Milan as exhibition designer. Discover her inspiring selection!
COAT RACK BENCH
GEBRUEDER THONET VIENNA GMBH (GTV)
The two Swedish designers able to give a poetic and innovative touch to materials at the same time, have come up with Coat Rack Bench for the Wiener GTV Design 2014 collection, a coat rack bench that plays with the company's stylistic features: bent wood and the Vienna cane seat. This item furnishes the hall but can at the same time fit easily into different areas of the house.
AMAZON
RUG'SOCIETY
With a bold graphic design and a creation without limits, we have developed a very coherent collection where we can show through noble materials, graphics and patterns different and unusual. A 100% handmade product that transforms the comfort and beauty of your project.
Moon-Tablestand(M)
AOYA
With developing the 'seamless three-dimensional washi' technique, products of spherical washi lampshade were created. Natural series are designed using natural and basic motif; giant cocoon, spindle, cloud, moon, cube, ball, etc. Combination of washi elegance, charming form, and the gentle, subdued light will comfort you.