Cécile Roederer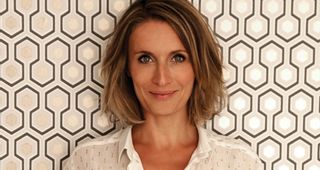 Cécile Roederer founded Smallable in 2008. This online family concept store for kids seeks to "amaze children and make parents' lives easier". Its product assortment rapidly expanded into items for teens and women, and naturally began to include design items... Discover her inspiring selection!
MARIUS CHEST OF DRAWERS
HARTÔ
Pierre-François Dubois has created Marius chest of drawers, signing a new creation for HARTÔ. The curves of Marius recall the shape of a ship's hull while the pattern of the drawers alludes to it's sails. Marius drawers are available in 4 colors: natural oak, light grey, pink and petrol blue.
BE [...] MY FRIEND
BE [...] MY FRIEND
We are a small, vegan cosmetics brand based in Salzburg, Austria and there are two things that truly matter to us: your skin and our environment. We focus on sustainable and local production as well as social responsibility, natural ingredients and recyclable packaging. For our products we use organic plants, premium oils and further natural ingredients. Concentrating on the most important aspects is the focus of BE [...] MY FRIEND. The products are free from artificial colours, Parabens, Mineral oil, Aluminium, Silicone, plasticisers, formaldehyde, PEGs and have not been tested on Animals.
Beetle Chair
GUBI
The inspiration of the Beetle chair collection has been found in the insect world as GamFratesi has been looking closely at the anatomy and movement of the beetle. The design of the collection reinterprets the characteristic elements of the beetles' sections: shape, shells, sutures, rigid outside and soft inside. The comfortable yet dynamic design makes this collection suitable for multiple environments whether it is in the home or the workplace.