Chantal Hamaide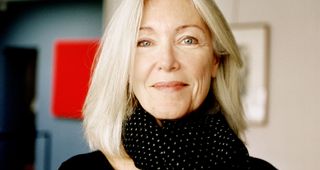 Chantal Hamaide is the founder of Intramuros, the design and interior architecture magazine. Discover her favorite products on MOM!
ALTAY - Dining table
COEDITION
Trestles in solid black or natural ash Top in black or natural ash veneer
WEEK-END chairs
PETITE FRITURE
Chairs, WEEK-END collection - STUDIO BRICHET-ZIEGLER: The chairs of the WEEK-END collection are stackable, water and UV resistant. The collection gather several models: chairs, bridge, armchair, bench and high stool. But also tables – Side table, square table 2-4 peoples, large table 6-8 peoples, large table 8610 peoples and high bar table.
Martone Cycling Company Women's Bicycle
MARTONE CYCLING
Martone has created a series of bicycles with brand, style and quality in mind. Available in a full range of colors, our bikes are meant for the cyclist looking for comfort and beauty. Equipped with a built-in basket of exception and ease of operation, Martone bikes are delivered standard with the SRAM Automatix rear hub that make shifting gears a breeze. It is done automatically for you. Find out more at www.martonecycling.eu.