Maarten De Ceulaer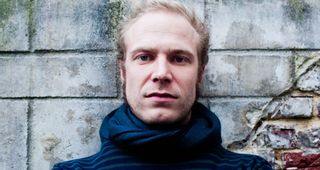 Besides Gallery Nilufar, the designer Maarten De Ceulaer also works with Victor Hunt Gallery in Brussels, and companies such as CC Tapis, Vibia, Budri, Fendi and Casamania. His work is held in private and public collections, and has been exhibited in museums, festivals, biennials and fairs worldwide. Let get inspired by his product selection on MOM!
rocking chair
VALERIE_OBJECTS
Fien and Hannes made their iconic seats with a leather cloth spanned between two horizontal bars. After that, they designed the rocking chair which is constructed by the same principal. Just as with all Muller Van Severen's designs, transparency is key. And so it swings through the space of the interior without ever covering the background. Available in a bleak leather that turns dark-brown over the years with a green frame, or in 3 different color options with a fabric in 100% linen.
TARGA
GEBRUEDER THONET VIENNA GMBH (GTV)
Designed by the Italian-Danish duo Stine Gam and Enrico Fratesi, TARGA is a family consisting of two elegant seater sofas (length 160 cm and 200 cm) an armchair and a pouf, elements which perfectly fit contract spaces designed for an intimate and secluded atmosphere, as well as non-conventional residential environments. All elements of the brand's tradition contribute to characterize the design's profile: the bent beech structure holds the wide seat cushion and the upholstered backrest has a woven cane edge with an ellipsoidal element, the plate (targa), after which the design is named.
NESTING
GLAS ITALIA
Low square table made with a top of extremely thick poured glass and cylindrical legs in blown glass, available in transparent, light grey , amber, light green and dark green glass. Thanks to complex manufacturing processes, the legs are completely embedded and welded into the top in full transparency.