Jérémy Clédat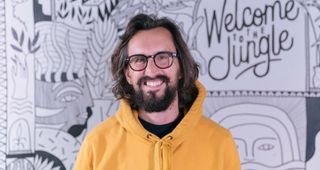 Co-fonder and CEO of Welcome to the Jungle, a multichannel media company that aims to inspire every individual to thrive in their professional lives, Jérémy Clédat recommends the following products to optimize workspaces.
PIXEL by Bene
BENE
PIXEL may look like a box but it can also be a table, a bench and so much more. PIXEL building blocks bring a new dimension in team working and meeting culture to the workplace, creating playground-like spaces that encourage lively group dynamics and creativity. From pop-ups to complete concept stores, PIXEL is the ideal multi-functional modular furnishing system. PIXEL shelves, tables and stools create flexible options for design and layout in retail spaces and cafés. PIXEL's natural, untreated surfaces are eyecatching, without diverting customers' attention from what's really important.
In The Tube 360°
DCW EDITIONS
In the Tube 360° (ITT 360°). The light source (LED on aluminium profile) renders 360° on 100 % on the tube's length. ITT 360° could be used: 1/ without or with mesh silver or gold 2/ with FLAPS to orientate the light, used as a wall mounted lamp. Flaps pivotate 100° (horizontal and vertical) 3/ with WING for horizontal use as a pendant lamp
RÉSO Bookcase
DRUGEOT MANUFACTURE
Ethereal lines, ponctuated by some touches of colour, the RÉSO shelving seems to be uncompleted. The lines of its network offer a lot of functionnality to display artefacts or store books, magazines... Circle in MDF veneered oak. Shelves in 100% solid oak from french sustainable forest. Colors can be selected from our range of colors. Designed and made in Anjou (France).