Pierre Yovanovitch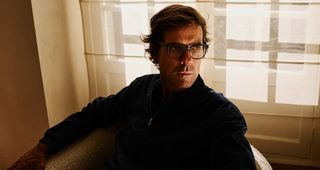 Pierre Yovanovitch began his career, first in Brussels, then in Paris at Pierre Cardin, for whom he designed menswear collections. After eight years there, he decided to devote himself to his real passion, interior design. He rapidly developed a new, contemporary "Made in France" style. He always highlights interior design and strictly defined lines, softened by lighting and the finest, authentic materials. Discover his decor and design product selection!  
Plug | Kitchen mixer with extractable frother
RVB
Kitchen mixer 2 holes, large movable spout 250 mm, extractable frother, 1 jet. Designed by architect designer Alain Berteau, the PLUG collection offers a minimal and ultra-compact approach to the tap. Simplified to the extreme, PLUG adapts to every need: on a worktop, recessed in the wall, or even under-recessed. It offers users and designers new possibilities.
Bin, L, Houndstooth, South Africa
AS'ART A SENSE OF CRAFTS
Bin basket, entirely handmade in South Africa. Material – Mat Dimensions approx. : Taille S H 45 cm Ø 40 cm
CATCHALL BOWL display vessel
ALENTES
Size: Tall (D27 H27 | D10.6" H10.6") and Low (D27 H19 | D10.6" H7.5"). Material: aggregate of stone, marble and cement. Colors: white, grey, black. Minimalistic and sculptural, this object is a playful eyecatcher. High in durability, this object is near care-free. Slight variations in size and color are due to the use of natural materials and to the handmadenature of our products – each is unique. All items are handcrafted in our workshop, pairing high end quality standards with great personal care. Handmade designed + made by Alentes in EU.