Clara Hardy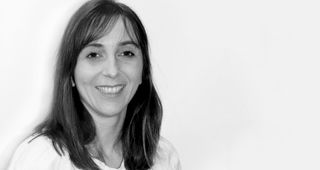 After a master's degree at ENS, Clara Hardy, driven by her passion for silk, launched her own company, SERICYNE. Its main technological advance, now trademarked, consisted in created the first-ever natural 3D silk. A combined sense of practicality, powerful imagination, and the ability to move things forward are what Clara is all about. Discover her selection of favorite products on MOM! 
Anita Dining Chair
OTTIU
Anita is a mid-century modern dining chair where lush, beauty and delicacy hides the fierceness and unbridled sensuality of one of the 50's iconic personalities, Anita Ekberg. Anita's art deco forms seat is accompanied by an exquisite velvet upholstery supported with long beechwood lacquered legs and finished with extremely elegant polished brass accents. Just as Ekberg, this Anita velvet dining chair would fit any living set by its charming beauty and figure. This mid-century modern furniture piece will be the center piece in your living room set.
CHAKRA CUSHION - Felt & kapok
MUSKHANE
The CHAKRA FLOOR CUSHION in felt is ultra generous, and both firm and soft thanks to its kapok padding. A hand-stitched seam, in a matching or contrasting colour, made by our craftswomen in Nepal, adds the final touch of finesse. This round floor cushion can be placed in the middle of the living room, in a bedroom or under a coffee table or a bed. Available in PLAIN or BICOLOR. The +: If you are looking for a zen and pure art of living, this is the decoration accessory you need.
Ujalta Mug
DEDAL
A colourful, stackable cup Ujalta is a ceramic cup that's a perfect match for any home. Use it in the kitchen with your favourite juice, tea or coffee! Place it around the home to store your office supplies or in the bathroom to hold your family's toothbrushes. Ujalta's stackable feature also helps save cabinet space – choose your favourite colours and brighten your home with additional clutter!