Luisa Norbis' selection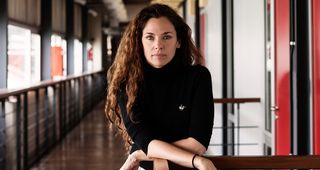 An Argentinian interior designer, Luisa fuses art and design in her work as well as implementing design initiatives for the city of Buenos Aires.
Toy
LA CHANCE
Toy is a sculptural vase in blown glass with hand painted decors. The vase is made of two pieces whose painted lines interact, creating color combinations, distortions, patterns and reflections on the vase. Toy is more than a vase, it is a work of art in limited edition. For each color version, only 100 numbered pieces are produced. For more details : https://www.lachance.paris/toy
Carlota
TUNTUM
The tea ritual is back with this cart, though it will serve as well any light meal. We imagined it for tea and scones, just because we like it! And it will transport and range everything needed.
cloud softlight pendant
MOLO
cloud softlight creates a canopy of gentle, luminous forms. Available in various sizes of individual pendants, suspended mobiles and mobiles with a floor supported mast, cloud provides diffused light and a sense of intimate enclosure. When grouped together, they create vast, sculptural skyscapes. The textile shades are anti-static to repel dust and illuminated by +90 CRI LED, available in warm white (2700K) or neutral white (4000K) colour temperatures. Their honeycomb structure also absorbs sound, subduing reflected noise within a space.