Provence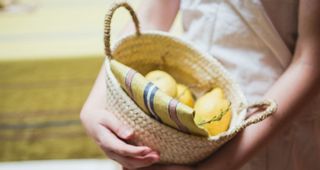 The chirping of the cicadas, the aroma of lavender and olives, terracotta floors, and a certain gentle way of life... Welcome to the Provence we all know and love. With this summertime selection, "Let the sun shine in", into our interiors.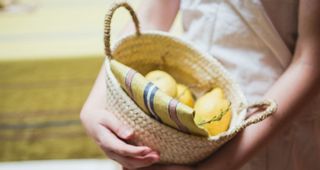 LIBECO HOME
THE BELGIAN TABLE THROW - Fisherman
Nous voulions créer une toute nouvelle pièce, qui fasse office de chemin de table et qui s'inspire de The Belgian Towel, notre fouta vedette. La voici ! En tissage épais et robuste, son armure toile convient au lavage en machine. Cette nappe laisse votre table apparaître. Sur fond écru, deux jeux de rayures cuir marron, vieux-rose, vert mélèze et moutarde agrémentent les extrémités. La pièce est frangée aux deux bouts.Disponible en nappe (140x180cm, 140x230cm)Couleur: Fisherman100% LI – finition lavée380 g/m²
FEELGOOD DESIGNS
C317 lounge chair outdoor | lounge chairs
The C317, a wonderfully comfortable lounge seat, dates from 1965 but looks more topical than ever. The slender, geometric frame forms the base for this conical seat, which is produced in rattan for indoor use.
ORCHID EDITION
ONDE woven rattan mirror
Designed by Guillaume Delvigne for ORCHID EDITION, the ONDE woven rattan mirror uses the technique of weaving rattan or wicker basketry. It is presented as a huge basket at the bottom of which is embedded the mirror. Practical, it can be fixed vertically or horizontally depending on the desired effect.
PARFUMS DE LA BASTIDE
Soft Laundry Detergent - Sault Fine Lavender
Naturally soothing, very gentle detergent with FINE LAVENDER DE SAULT is a scent that calls for well-being. Its many aromatic notes spread a pleasant feeling of softness on your laundry. Main Notes Sault Lavender, Lavandin, Rosemary, Armoise, Cistus, Chamomile, Patchouli, Vanilla, Musk All textiles - Hand and machine - 22 washes - Can be used without softener - Dosing cap included 95% biodegradable Artisanal manufacture according to the traditional Marseille method Designed & made in Provence
QUETZALES
Wicker
rotan seagrass bamboo
GOVOU FABRICS
Vintage Apron
Made from a beautiful antique hand-woven hemp grain sack from Europe, the textile dates from the early 1900's. 52cm x 82cm washable.
LE PÈRE PELLETIER
MARSEILLE SOAP
Made in France - Authentic Marseille soap, made in the old style in cauldron from vegetable oils and notably olive oil naturally nourishing the skin. This real Marseille soap, extra pure, from a recipe unchanged since its creation contains no fragrance or preservative and remains a pure vegetable product thanks to its 72% oil.
AS'ART A SENSE OF CRAFTS
Sofa, the original from Malawi
Ce canapé s'inspire d'une chaise plus simple que l'on trouve sur les rives du lac Malawi. Ce sofa élégant et moderne avec ses motifs tressés de manière complexe, devient comme le reste du mobilier de cette collection une pièce emblématique. Tressé à la main dans la pure tradition de vanniers talentueux, vous soutenez lors son achat le collectif de quarante vanniers formés il y a près de 50 ans dans le cœur rural du Malawi.