Sustainable wellbeing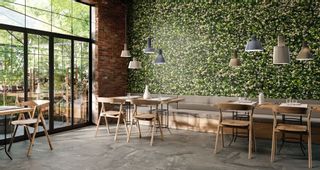 It's without doubt that COVID-19 has transformed consumer priorities and values. One of the biggest shifts has been a reflection of how we consume and its impact, not only on the environment but our inner self. This pandemic has stripped us down to our core values, and is expected to reprioritize what is considered essential and needed in our everyday lives.  Going forward, consumers will purchase less frivolously, focusing more on quality vs quantity and slow living.  Products will need to carry a deeper meaning, thus having a sustainable purpose and nod towards overall well being.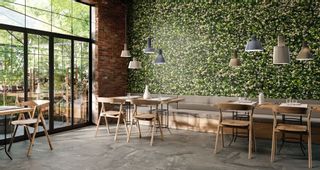 A MOM x Fashion Snoops selection
A MOM x Fashion Snoops selection
KINTA
Capiz pulp vases and flower pots
Kinta possède une collection d'accessoires intelligents et durables, fabriqués à partir de matériaux recyclés. Le résultat d'une coopération unique entre Kinta (design et concept) et notre producteur. Ce vase est basé sur une bouteille d'eau mise au rebut, combinée à de la pâte à papier et des capiz restants, créant ainsi un nouveau produit unique et fonctionnel. La pulpe de capiz a été broyée pour donner un effet marbre ou conçue avec des plis caractéristiques. Les vases et pots de fleurs imperméables faits à la main sont disponibles en plusieurs formes, tailles et couleurs.
CASALGRANDE PADANA
LIMPHA
Limpha collection hints at the aesthetic of trees and climbing plants to embellish walls giving them a distinctive identity. The idea is to look at nature to recreate a feeling of comfort that engages all five senses through a sustainable technological material. An eco-friendly approach that goes beyond formal expression and translates into better air quality. In the presence of sunlight, the Bios Self-Cleaning® technology allows these large slabs to reduce air pollutants and decompose dirt deposits, which are washed away from the tiles' surface by rainwater.
CHHATWAL & JONSSON
Traceable Rug - Una
In our hectic, technology-ridden world we aim at creating thoughtful textiles. Sustainability has been defined in the United Nations Sustainable Development Goals SDG's 2015. Our work with Traceable rugs is a step in this direction – All footprints in the making of our traceable rugs are certified. This means that each rug has a tracking number that tells us who, how and where the carpet is made. It is only through traceability that one can work in a socially and environmentally responsible way.
BEKUME
Bedspread in Pique fabric BEKUME
Bedspread in Pique fabric BEKUME. high quality 100%cotton. Available for Individual Bed 80/105 and Double Bed 150/160, 180/200, 200/210. But we can make the measure that you need specially for you. Finished with loops in the top and laterals in order you can fix it to our Sheets and put the duvet inside. "EASY SYSTEM" PATENT
FARIBOLES
Scented Aloe Vera gel
Scented Aloe Vera gel with essential oils. Organic Aloe Vera, and its multiple virtues, moisturizing, healing and anti- inflammatory, associated with essential oils. The promise of soft and deliciously scented skin. Fragrances : COOL HAPPY SLOW ZEN Also exists in a 240ml bottle.
MAISON ZOE
Luxy Candlesticks
A set consisting of three round candlesticks of different sizes made of alabaster. They are spherical and open at the top, making them perfect for candles. Set of Troix Alabaster Candlesticks by Maison Zoe diameter 8/10/12cm — height 8/10/12cm — 2000grams Environmentally sustainable and directly from the manufacturer 100% handmade: Each piece is a unique piece in color and shape The textures of the alabaster stone are very individual, so it is possible to get in one of the series samples with a different texture.
T'RU SUSTAINABLE HANDMADE
Unique Luxurious Baby Alpaca Home Textiles
T'RU firmly believes that the story of the product, Its sustainable production, positive social impact are equal important to its high quality. Our products are handmade sustainable and made with premium best pure materials caring the most alpacas and llamas and with less use of chemicals. Every artisanT'RU supports will knit or weave a luxurious and soft unique piece with love, care and detail, applying their traditional ancestral techniques in a modern and timeless design following the trends of our time and ready for the most conscious demanding clients.
GARDEN TRADING
Bembridge Storage Basket
Part of our best-selling Bembridge collection, the hand-woven storage basket is available in two sizes to keep interiors organized in authentic rustic style. And that's not all, we've specially designed them to fit our console tables for ultimate storage in the hallway, kitchen or laundry room.
LA MAISON DE LILO
Handpoured vegan candles with Grasse essential oils made In Provence
Our high quality natural scented candles are hand-poured by artisans in the heart of Provence. Made with soy wax and scented with essential oils and perfumes from Grasse they are pesticides, phtalates & GMO free. Our exclusive fragrances, developped for us by our perfumer in Grasse are an invitation to slow down , take time for yourself and relax at home by creating a cozy atmosphere Reclycled (and reusable) apothecary inspired amber glass jar, 36h burning time