Tea time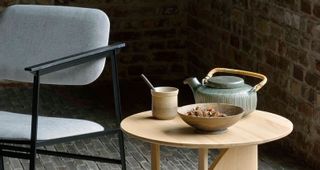 Among the hubbub of the day, taking a pause for refreshment is crucial. For this, nothing is quite as nice as a tea break to recharge your batteries and get a fresh (re)start. This is a special time just for you, so savor it!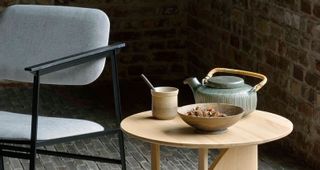 CRISTINA RE
Vintage Tea Strainer
Experience High Tea in style with this luxury Tea Strainer from Australian artist and designer Cristina Re. Made from the finest quality stainless steel and plated in elegant 24ct gold, you will be sure to delight your guests with this timeless piece. Coordinate with an array of accessories from the Cristina Re High Tea Collection. Hand washing recommended. Made from the highest quality stainless steel 24ct Gold plated Complete with Signature Gift Box
SHIROTSUKI / AKAZUKI JAPON
Washi tea box 200g
Metal tea boxes, covered with washi paper 200g. Available in many models.
WMF
LUMERO Multifunctional Vario Kettle
The ultra design Vario multifunctional kettle does much more than boiling water and deserves its name! With its 5 adjustable programs, it will be your daily ally: you can boil water, make tea, yogurt, melt chocolate and even warm baby dishes. It will meet your requirements in an instant and in style thanks to its elegant separate base with LED lighting. Removable antiscale filter and outdoor water level display. Discover the Lumero range in Cromargan® 18/10 stainless steel for refined breakfasts.
MARIAGE FRÈRES INTERNATIONAL
CACTUS BLEU® - THÉ GLACÉ
At MARIAGE FRÈRES cactus gets sweet…and blue ! The boundless creativity and savoir-faire of our finest perfumers have given life to CACTUS BLEU, a one of a kind composition of blue tea flavoured with cool and refreshing cactus morcels. The intensely fruity and flowery aromas of this all-natural healthy beverage whisk us away on a deliciously sunny adventure. Infusing CACTUS BLEU iced tea is pure magic: shades of sapphire blue and French mauve alternate with highlights of azure and even indigo, shimmering in a palette of magnificently hypnotic nuances.
LAPUAN KANKURIT OY FINLAND
USVA linencloth 150x260cm 100% washed linen
USVA tablelinen 100% washed linen, design by Anu Leinonen, woven by Lapuan Kankurit in Finland Linen is an ecological choice. Ground water is saved, since linen requires no irrigation. Instead, it uses rainwater to grow. If linen fields were replaced with cotton fields, hundreds of millions of cubic metres of irrigation would be needed, as well as five times more fertilizer. The cultivation of linen also maintains the healthy diversity of the ecosystem. The linen used by Lapuan Kankurit is cultivated and spun in Europe.
ETHNICRAFT
Geometric Side table
By intersecting geometrical shapes and creating interaction, new shapes appear. From any angle, the side table not only looks different, it becomes different. The Geometric side table is now available in natural oak, black oak and in teak.