Bénédicte Epinay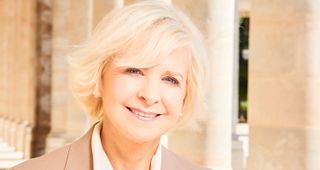 After a thirty-year career of journalism at top position with the economic daily Les Echos, Bénédicte Epinay is the  new CEO of the Comité Colbert which brings together 83 french luxury Maisons among the most prestigious and 16 cultural institutions. Discover her decor and design product selection!
Vintage doors
ATMOSPHÈRE D'AILLEURS
Vintage one-of-a-kind wood doors and screen doors from India and China, mainly for interior use. Can be used as bed heads, interior doors, closet doors etc. Bespoke dimensions possible. This is just a small selection from the 10.000 items on display in our 1500M2 showroom near Paris, open by appointment only.
Deck-mounted 3-hole mixer, Piet Collection
VOLEVATCH
The « Piet » Pure Modern Collection, The sleek pure beauty of these elegant and streamlined bathroom fixtures is the perfect answer to the modern vision of a minimalistic design, the perfect geometry which invites you gently and discretely into the intimacy of a resolutely contemporary bathroom. In this equation, only design, functionality and harmony are capable of such a feat like giving something considered functional such grace and allure, providing the just occasion for Volevatch to sign his name on this premiere collection bestowed with an undoubtedly timeless design.